Product Description :
E Ink Price Tag(ESL) system is used by retailers for displaying product pricing on shelves. The product pricing is automatically updated whenever a price is changed from a central control server. Typically, electronic display modules are attached to the front edge of retail shelving.

E Ink Price Tag (ESL) is the New Innovative and Modern Technology for Retail Stores. With threat of online competition and changing trends, NOW more than ever, you need ESLs to survive and enter the dawn of New Retail Business.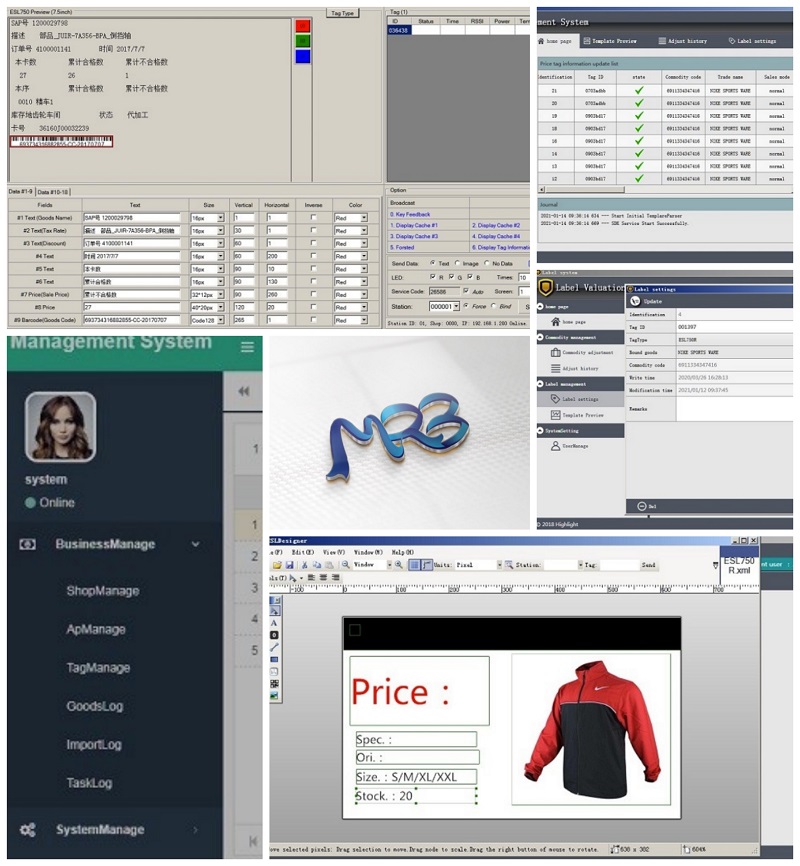 Advantages of ESL e lnk Price Tag :
Store Associates don't have to physically re-price labels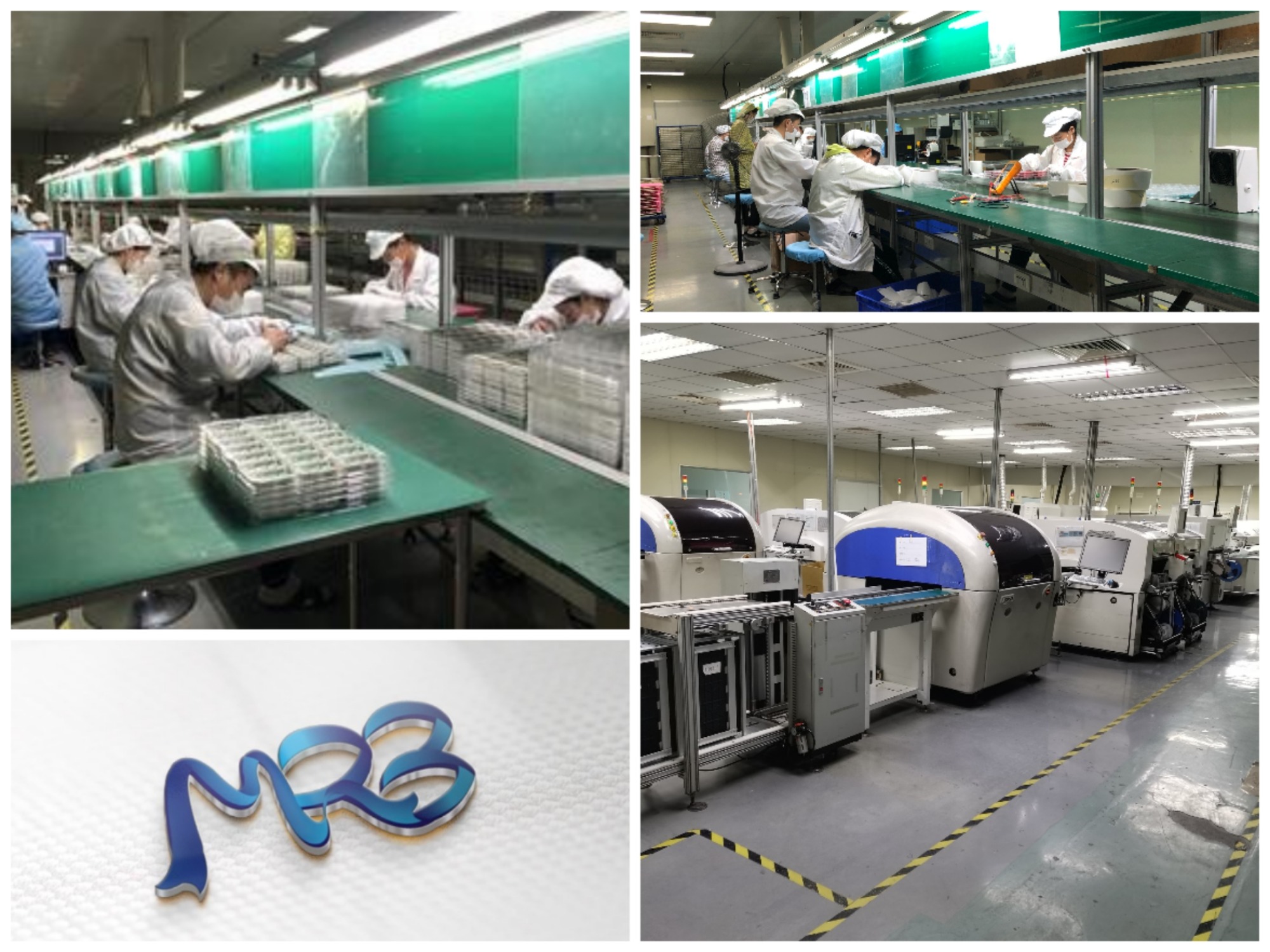 Have accurate pricing across channels (In-store and Online)

React to trends and do store promotion management at finger tips

Leverage the success of Omni channel strategies

Specification :
Wireless communication technology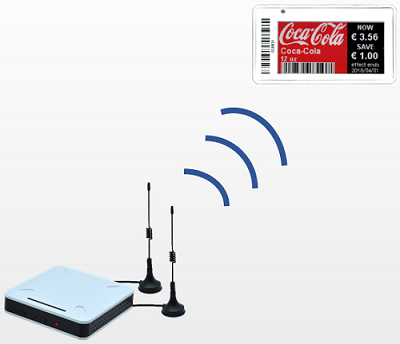 Efficiency: 30 minutes for less than 20000pcs
Success Rate: 100%
Transmission Technology: Radio frequency 433MHz, Anti-interference from mobile phone and other WIFI equipments.
Transmission Range: Cover 30-50 meters area.
Display Template: Customizable, dot matrix image display is supported.
Operating Temperature: 0 ℃ ~40 ℃ for normal tag,-25 ℃~15 ℃ for tag used in Frozen environment.
Communication and Interaction: Two-way communication, real-time interaction
Product Standby Time: 5 years, battery can be replaced.
System Docking: Text, Excel, Intermediate Data Import Table, Customized development and so on is supported.
How ESL e lnk Price Tag Works ?
1. e Ink Price Tag: Display price and merchandise information on the shelves.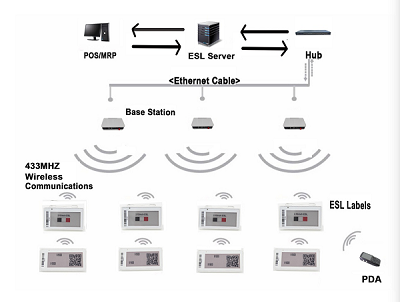 2. Base station: Exchange the data between the s
oftware
and price tags.
3. Handheld PDA reader: Bind the merchandise bar-code and price tag ID. Through the ESL server

(Software) connecting base station. And reading customer database automatically. The base station will

send signals to tags by 433MHz wireless.
Full sizes of e lnk price tags :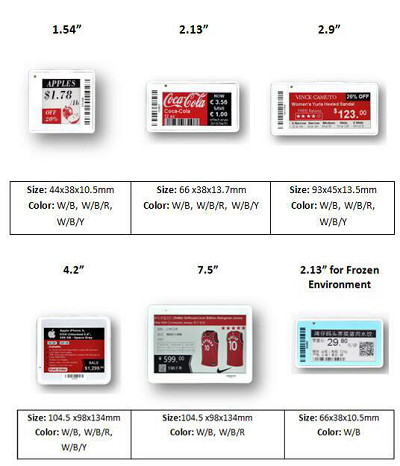 Different Accessories for different sizes e lnk Price Tag :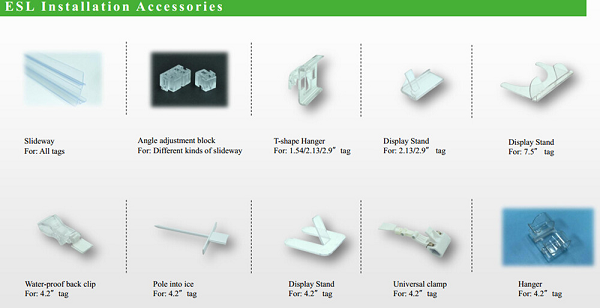 RFQ for the e ink Price Tags :
1. Q: What are the benefits of using e Ink Price Tag?
A: Save on labor from having to manual replace paper tags. e Ink Price Tags are an automated price updating system. Ability to update product pricing and information immediately. Eliminating the time to print a new label and have a store associate replace the tag manually. Reduce penalty from price discrepancies. Manage and monitor multiple stores shelf level pricing from a single location.
2. Q: Do you supply e Ink Price Tag demo kit for testing?
A: Yes. e Ink Price Tag demo kit is available, which includes all sizes of e Ink Price Tag, base station, software and some accessories.
3. Q: Is it necessary to use your software to make e Ink Price Tag work?
A: Not necessary. SDK can be provided to you, so that you can develop your own software or integrate with your own system (POS/WMS).
4. Q: What battery does e Ink Price Tag use? What is the battery life? Can customers replace the battery by themselves?
A: E Ink Price Tag use non-rechargeable button battery (CR2450) and the battery life is about 5 years. Customers can buy the battery in local easily and replace battery by themselves.
5. Q: How many base stations are needed per store?
A: A single base station can cover up to 5 thousand tags, and has 15 meters radius coverage area.
6. Q: How does base station supply power?
A: Base station is powered via AC adapter.
7. Q: What transmission technology do you use?
A: Transmission Technology: Radio frequency 433MHz, Anti-interference from mobile phone and other WIFI equipments.
8. Q: What is your MOQ?
A: Any quantity is acceptable for your order. And the price is negotiable for large quantity.
E Ink Price Tag installations :