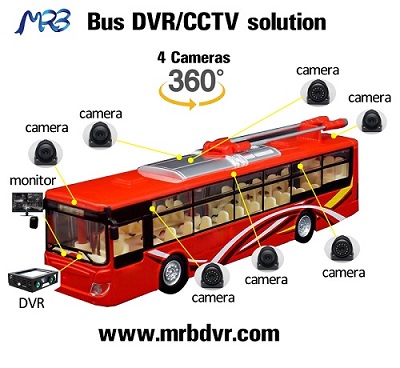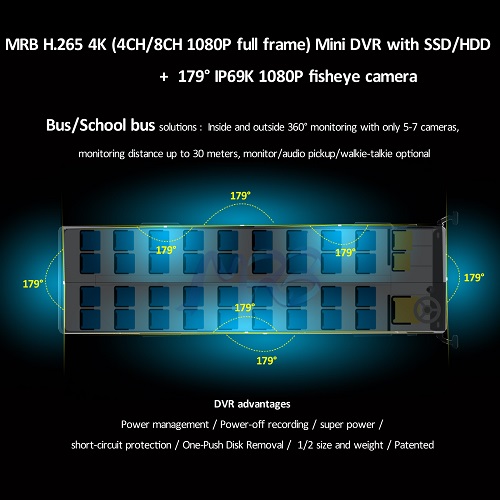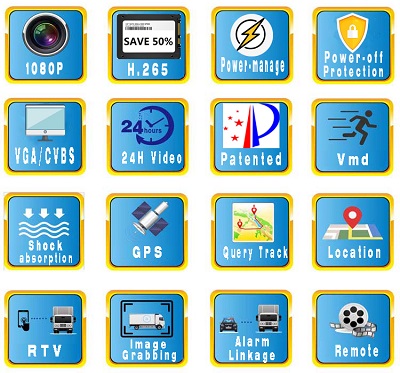 For more information, please send us email to get the
detailed catalogue of Mobile car DVR black box
Product Characteristics:
♠1.The latest standard H.265 (Huawei Chip 2018) High Profile Compression ,motion adaptive dynamic stream.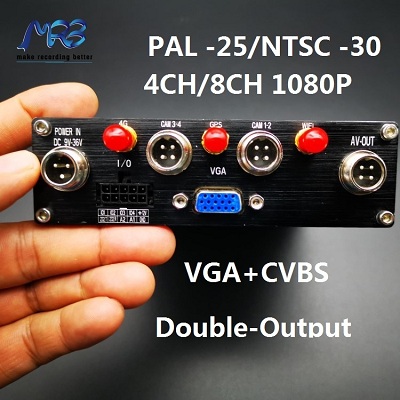 ♠2.Real-time 4-CH or 8-CH 1080P, (Each channel)PAL -25Frame/s, (Each channel)NTSC -30 Frame/s.
♠3.Support real-time local monitoring, 3G/4G ,wifi OR RJ45 can be real-time remote monitoring,remote dialogue.
♠4.Supporting intelligent power-management to ensure the vehicle has enough voltage and power to start.
♠5 Supporting power-off recording to continue recording in accident or illegal power-off and ensure the integrity of the video.
♠6 Supporting short-circuit protection and intelligent reset, no any damage to DVR.
♠7 Support infrared extension operation, mouse operation and video indicator plug-in.
♠8 Unique anti-seismic design structure,Quick installation .
♠9 Supports all 2.5-inch SATA SSD solid-state drives.
♠10 Support a variety of video recording methods, automatic continuous video recording,open the door trigger video recording,
timing video recording.
♠11 Supporting 1, 4 and 8 routes to play back 1-32 speeds at the same time on the equipment.
♠12 Supports wide voltage input and can work steadily in the range of 9V to 36V DC.
♠13 The equipment shell is made of alloy material, which can prevent aging,interference and combustion.
♠14 The power input port and video input and output port of the equipment are all air-head, and the interface is stronger and
more reliable.Fault-proof interface.
♠15 Support 2 kinds of video transmission VGA, CVBS, can be used at the same time.
♠16 Automatic Lock Disk Installation Technology, One-click Disk Removal, Fast and Convenient.
♠17 Anti-theft basket design, both anti-theft and anti-pull wire and play a role in heat dissipation.
♠18 Small size, light weight, simple and convenient installation.
♠19 Patented products, counterfeiting must be investigated.
Mobile car DVR black box
Main functions:
Video Recording: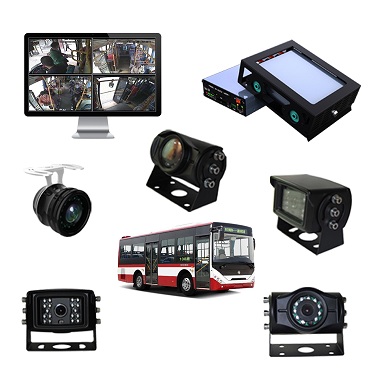 1、 Supportfourvideomode: Starting uprecording、 time recording、 motion detection recording、Alarm recording.
2、 Support 4 channel D1 or synchronous 4 channels 1080P recording.
3、 Support PAL or NTSC system, Automatic recognition pattern.
4、 OSD overlay recording, such as time, Bus No., Channel's name, Stops information etc.
5、 Support HDD and SD Card and USB circulating record.
Sound Recording:
1. Support 4 channels audio input (4CH)
2. Support 8 channels audio input (8CH)
3. Audio and video synchronous processing
Playback:
1. Support synchronous 1 ,4 channels playback (4CH)
2. Support synchronous 1 ,8 channels playback (8CH)
3. support play, pause, frame into, slow play, fast forward, upper section, next section and mute function
4. Video/File retrieval: Support time retrieval, channels retrieval and video typeretrieval.
Alarm:
Support local signal alarm, motion detection alarm and abnormal alarm.
Information Support :
Vehicle No、driving route、device No record.
ON/OFF control:
1. Support fixed timing starting up and shutdown
2. Support Car Key (ACC) switch or ACC delay switch
3. Power management voltage
Mobile car DVR black box Main Parameters:
Suitable for: 4SSD11280 series, 8SSD1280 series, 4HDD1280 series, 8HDD1280 series
System: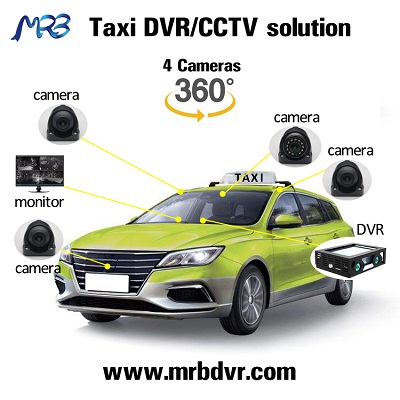 operation system:embedded Linux
Language :Chinese/English/ Russian/ traditional
OSD: Graphical User interface(OSD menu)
Password login: Users Password/ Administrator Password
Fle system:Error correction encrypted file management system
Vision:
Video input:4CH OR 8CH CCD / AHD (1080p or 720p) mixed input
VGA output: 1ch, support 1920*1080, 1280*720, 1024*768
CVBS output: 1ch aviation output PAL/NTSC, 1.0Vp-p, 75Ω
Preview: Support Single/four/eight CH preview.
Recording Ratio: (Each channel)PAL -30Frame/s NTSC -25 Frame/s
System resource: 4CH PAL: 100FPS; NTSC: 120FPS 8CH PAL:200FPS;NTSC:240FPS
Audio:
Audio input: 4ch independent,600Ω 8ch independent,600Ω
Audio output: 1ch output,600Ω,1.0-2.2V
Audio
Record format: Synchronized video & audio
Audio compression: G711A
Image processing and Storage:

Image compression
:H.265,Variable stream(VBR) / Fixed stream (CBR)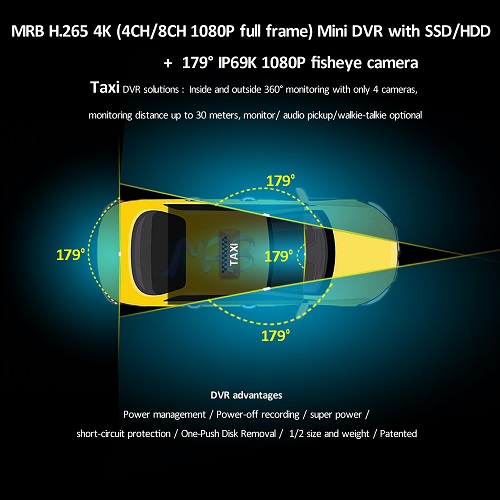 Video format: CIF/D1/720P/1080P optional, default 1080P(1920*1080)
CIF: 128kbps ~ 5mbps , 10 levels optional , default 4 level(512kb) ,
Highest:10 level, lowest 1 level
D1: 128kbps ~ 5mbps , 10levels optional , default 5 level (768kb) ,
Highest:10 level, lowest 1 level
720P:128kbps ~ 5mbps , 10 levels optional , default 7 level (2mb) ,
Highest:10 level, lowest 1 level
1080P:128kbps ~ 5mbps,10 levels optional,default 10 level (5mb),Highest:10 level, lowest 1 level , remark:system default 1080P,Highest:10 level, lowest 1 level remark:system default 1080P,9 level(4mb)。
Video space taken
; 0.45G-1.76G/hour (per channel 1080p and Full frame)
Record format
: Synchronized video & audio
Audio bit-rate
: 4KByte/s(per channel)
HDD or ssd storage
: 1*SATA 2.5'' hard drive ( 7mm thick, support to 4T )
SD storage:
1*SD card storage (support to 256GB)
Alarm input
: 4 switching value,Below 4V is low level, above 4V is high level alarm

Network:

RJ45: 1x RJ45 optional, 10M/100M/1000M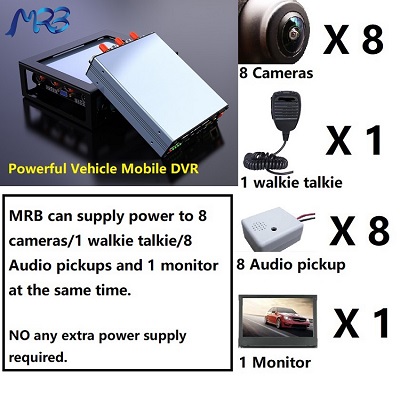 Wifi: Optional built-in wifi module 2.4GHz/5.8GHz (IEEE802.11n/g/b) for remote
video check and download
3G/4G: Optional built-in 3G/4G modules(FDD-LTE/TD-LTE/WCDMA/CDMA200)
Gps
: Optional built-in GPS / BeiDou module, Default GPS
Communication interface
:
1. 1RS232 interface, support 1 RS232 interface (can extend multiple 232 and 485 interfaces)
2 1 RJ45 for cable transmission
3. 1 IR extension interface
4. 1 USB HOST port External video recording, mouse operation
5. 1 SD card slot for storage or upgrading
Upgrade
: Support SD cards upgrade.
Power input
: Input voltage is +9V~+36V, power management function, power failure protection
Super power
: 10V Rechargeable power supply for protection of video files in case of illegal power failure
output voltage
: 12V (+/ -0.2v), maximum current is 2A.
Compare with Other DVRS in the market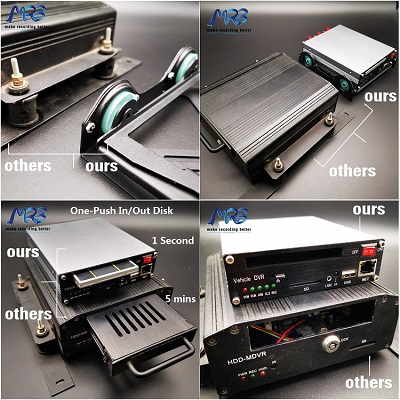 Mobile car DVR black box Main Applications:
It is used in many fields such as public transport, passenger transport, logistics,
law enforcement vehicles, taxis, RV special vehicles, etc.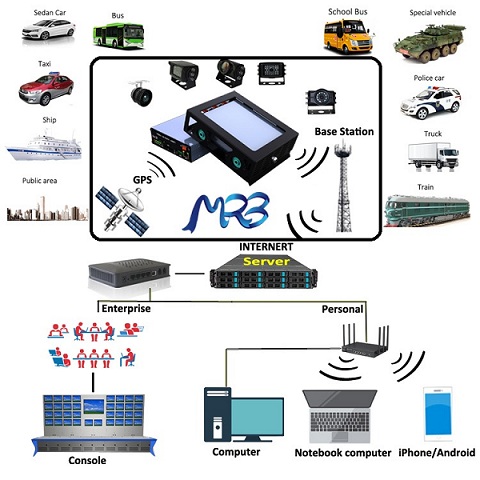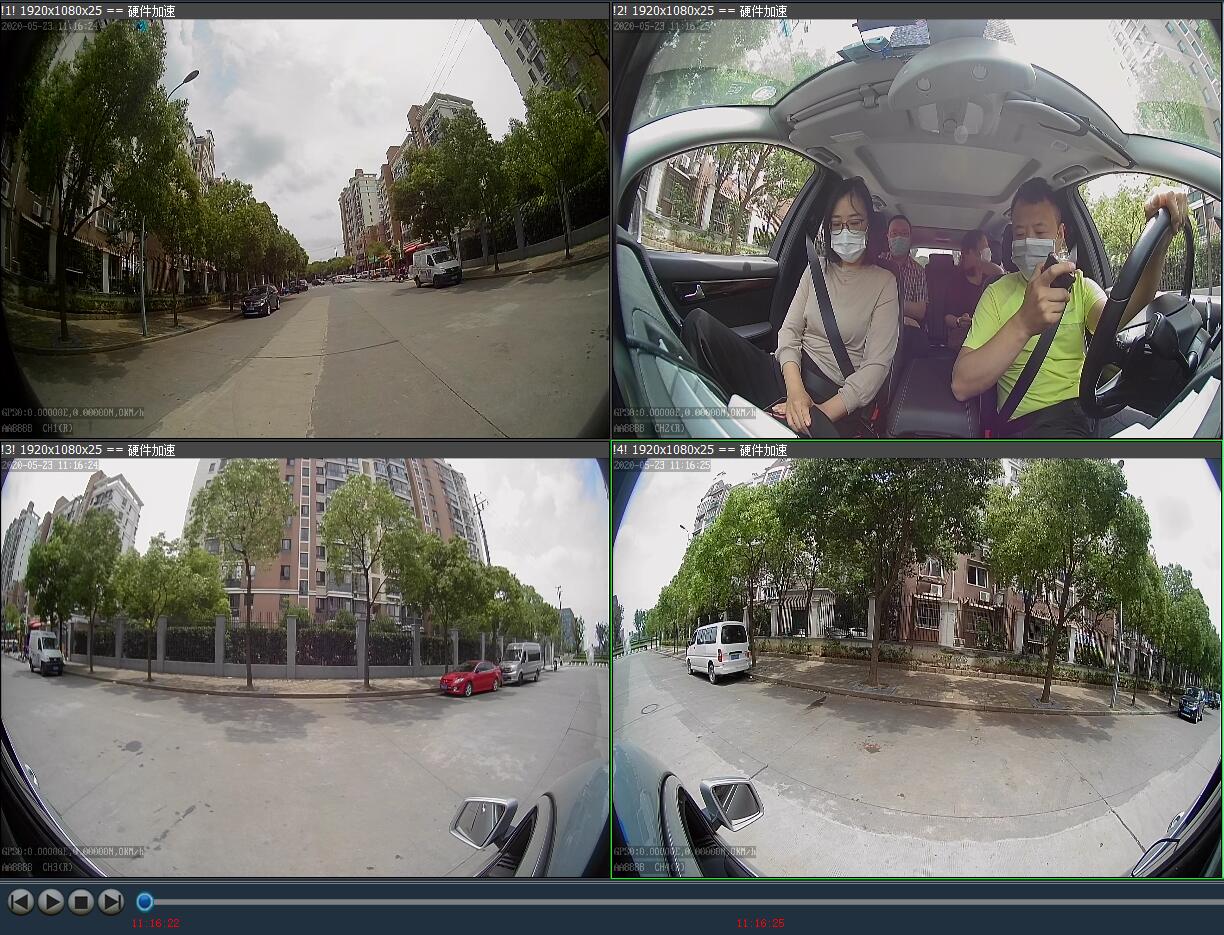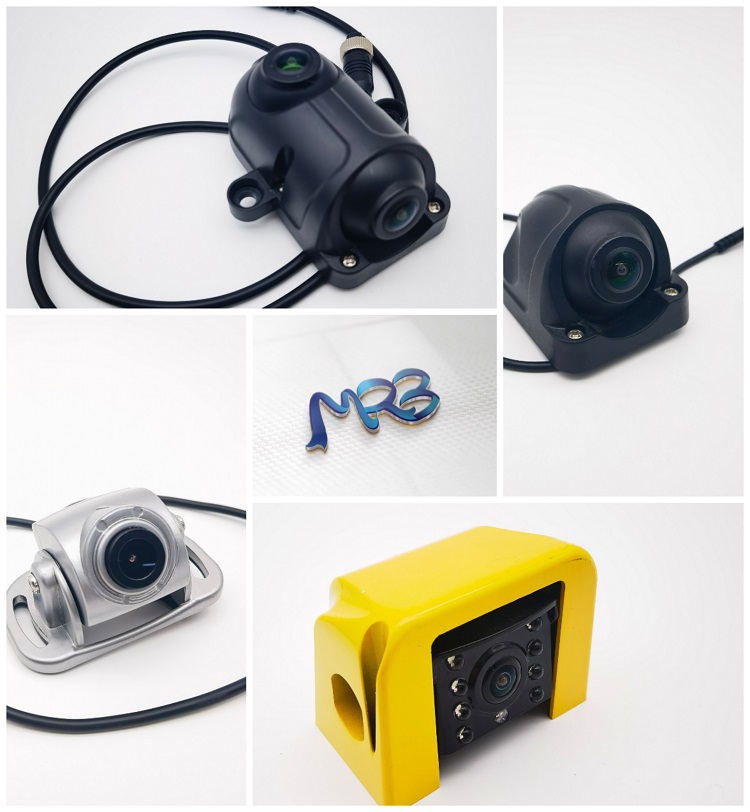 Mobile phone Client software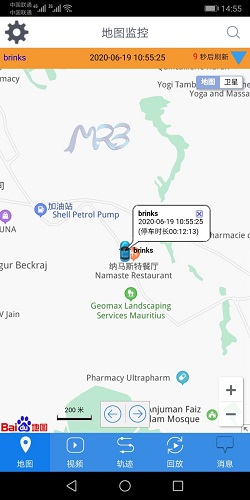 Our DVR management software, fleet management system, server software.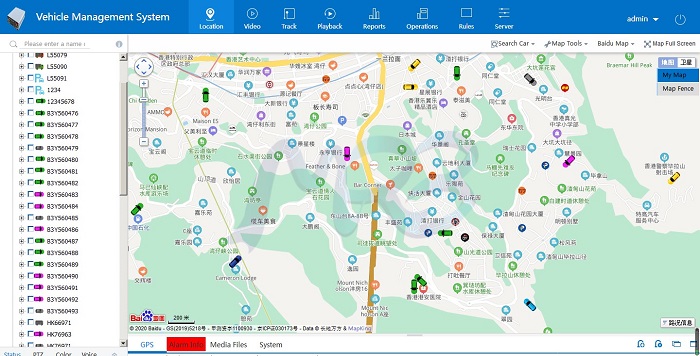 Want Car DVR camera system? Please click below: